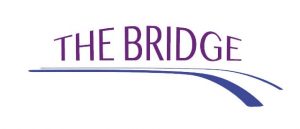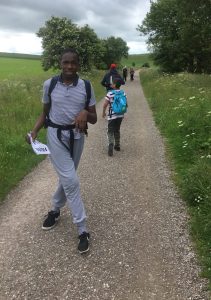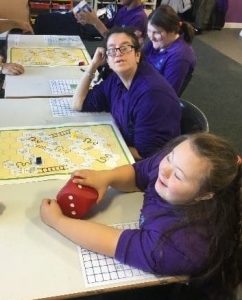 Post 16 Curriculum 
The school now offers Post 16 provision across three sites; Talbot main site, the Bridge and Peaks College.  
Students based at the Talbot site access a sensory and therapeutic curriculum offer. This programme aims to provide a rich curriculum that uses sensory exploration to engage students with the world around them. This curriculum offers the opportunity to maximise communication skills and focuses strongly on students specific learning intentions, directly linking to the outcomes in their EHCP. The curriculum aims to support and maintain physical wellbeing by providing the practical and therapeutic resources, and support necessary, to meet needs, including access to a hydrotherapy pool. Small group sizes and consistent staff, supported by onsite therapy and health professionals, help to provide a supportive and holistic approach.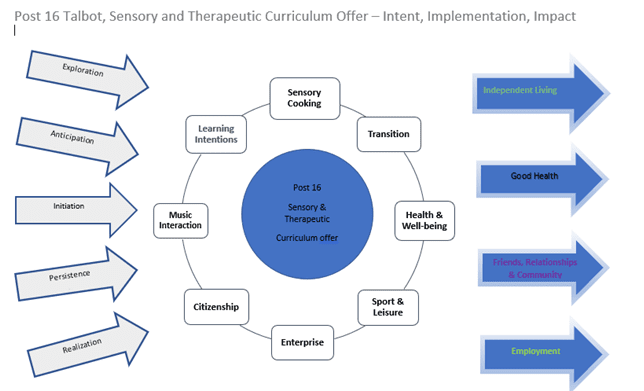 The Bridge, is a self-contained building within the school site, which is attended by 25 students. Here students access a 'Preparation for Adulthood' programme aimed at developing transferrable skills to enable them to lead as full and as independent lives as possible. There is an emphasis on building resilience, self-reliance, self-advocacy and decision & choice making skills to promote adaptability, resourcefulness, confidence and communication. Students enjoy a timetable which includes onsite and offsite learning. Where possible, lessons are taught with a practical focus. Sessions include Independent Living Skills, Health and Wellbeing, Citizenship, Work Related Learning, Enterprise and Sport & Leisure. Functional literacy and numeracy are embedded throughout as is PSHE. Some of the work covered is accredited via ASDAN Life-Skills Challenges.
The provision at Peaks College gives students a part-time taste of college life and opportunities to easily access the local community, building on the transferrable skills gained. Students are taught and supported throughout by an experienced and motivated Talbot staff team, who constantly strive to promote students' independence, confidence and social skills, enabling each student to reach their full potential. Again, some of the work covered is accredited via ASDAN Life-Skills Challenges and where appropriate functional numeracy and literacy will also be accredited.
Below is the range of subjects taught in Post 16 to both the Bridge and Peaks cohorts, as these are very diverse the exact offer to each class varies.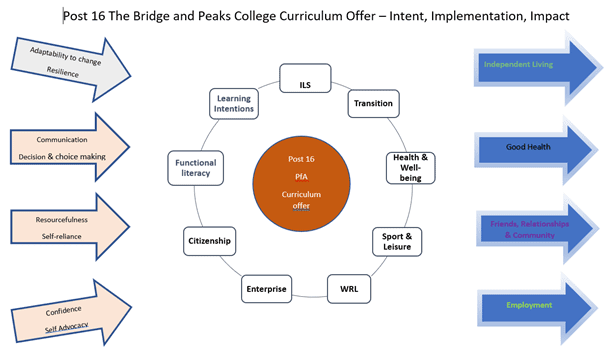 Access to offsite provision provides opportunities for students to apply their developing transferrable skills in other environments. Opportunities include accessing The Sheffield colleges, along with a variety of social care provisions. Additionally, students access a variety of local venues and places of interest mainly within the Sheffield area.
Talbot School works hard to provide a smooth transition for students from school to future appropriate adult placements. This is supported by a designated Teaching Assistant. Where possible 'taster' and 'targeted' sessions are arranged. Regular meetings are held with parents/carers and associated professionals in order to plan progression routes. The school holds an annual 'Futures Market' to which numerous providers attend. This allows parents/carers to gather information regarding post-school opportunities.